We welcome all the young students who have decided to spend their spring break 2022 in and around our lovely town of Pompano Beach in sunny and friendly South Florida. We hope you enjoy your stay and kindly ask you to be careful on our roads, and drink responsibly.
As we often do this time of the year, the other night, my wife and I took a walk down to the North Riverside Park and couldn't avoid admiring nature in one of it's best displays, at sunset!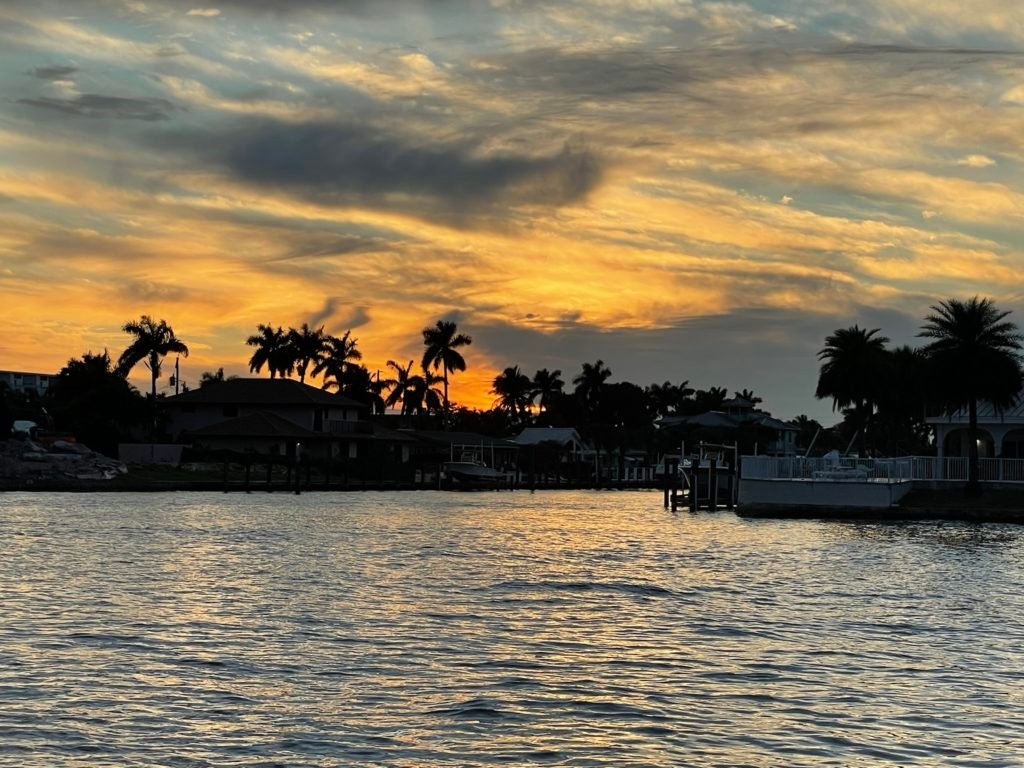 While COVID seems to have become a distant memory, people are traveling and vacationing again! Besides students from schools all over the US, young and adult tourists from all over the world are also visiting our small piece of paradise.
Some of the fun stuff South Florida has to offer: our gorgeous beaches, seaside and water activities during the day, restaurants and cafes in the evening, and live entertainment at night.